Back
Five ultimate serving tips for first-time waiters
Waiters this is for you!
2 minutes to read
•
Posted 2 years ago
•

SonicJobs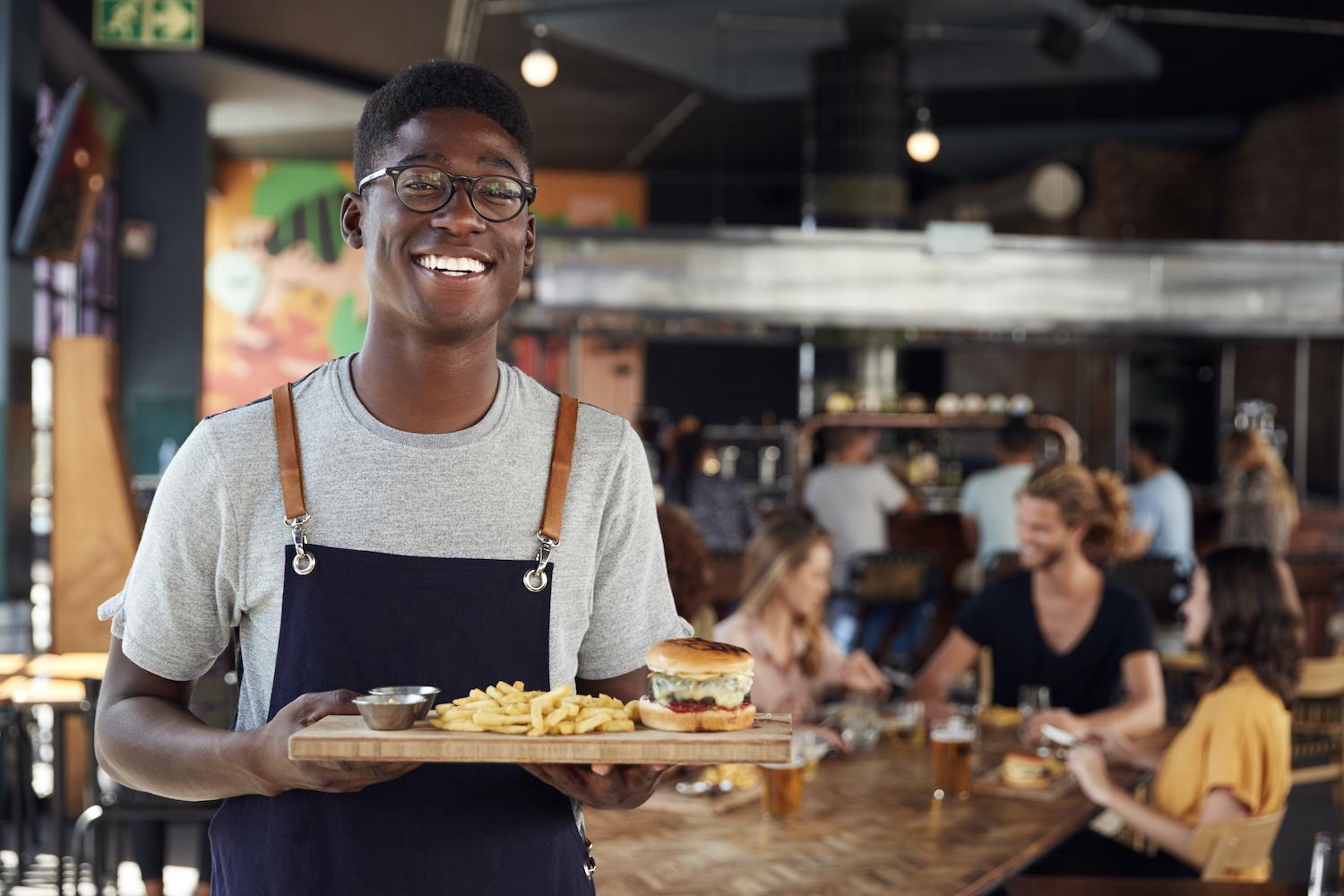 1️⃣ UNFORTUNATELY, THE CUSTOMER IS ALWAYS RIGHT!
As we open up again, many of you will be moving into new roles. For waiting staff, unfortunately the customer is always right. If the customer insists that you made a mistake, rectify it without argument. You may be right and the customer wrong but you always want to leave a positive impression.
2️⃣ KEEP YOUR MENU GAME STRONG
When new customers come to your restaurant, they will usually ask you for popular dishes people order or options with specific ingredients in them. Therefore, it is extremely important that you are well versed with the menu. That way you will be able to suggest what's good and look like a professional while doing it.
3️⃣ YOUR VISUAL APPEAL
You may have stayed up with your buddies the night before, getting drunk but don't let that show when you get to work. Nobody appreciates the smell of hangover and especially not your customers when they are ordering food!
4️⃣ BE FRIENDLY BUT NOT FRIENDS
You don't want to appear to be too pushy when you are trying to make your customer feel comfortable. We suggest you come up with some common lines that can help you comfortably navigate through conversations with them without getting awkward!
For example, when your customer is done eating, you could ask them "How was your meal?" Or "How was our service today?" and if they have any complaints, try to solve it for them.
5️⃣ THE ART OF UPSELLING
You don't want to make it obvious that you are trying to upsell. If you make it too obvious, your customers usually realise it. Be smart about it. In many situations, you can figure out their budget by noticing if they order drinks and the quantity they order. Make sure you don't try to upsell to a regular customer as they already know what they want, and it could actually be bad for the business.
We hope you kill it as a waiter on your first day and give an amazing first impression! Let us know if this was helpful in the comments section below!
Looking to be a waiter? You can find several jobs on our SonicJobs app, apply now!

---